Why is it relevant?
There is increasing interest in and curiosity about citizen observatories. Learning more about their specific characteristics, and how they fit within the wider field of citizen science, can help to understand their unique potential, and the factors to consider when designing, launching, or engaging with citizen observatories.
What are the characteristics of Citizen Observatories?
The most simple and broadly applicable definition comes from Alan Grainger, defining citizen observatories as any use of Earth observation technology in which citizens collect data and are empowered by the information generated from these data to participate in environmental management.
While there is no one official definition, the common characteristics of citizen observatories are:
the participation of citizens in environmental monitoring and governance,

typically at the community level or in a specific location, even if they are linked to a national or even global environmental concern,

with a unique focus on decision-making, policy change and/or environmental governance outcomes (rather than being purely exploratory),

the data gathered enhances more formal earth observation systems and official data sources by filling in data gaps and adding detail,

making use of modern mobile and web technologies, as well as sensors, to do so,

and supported by the multi-directional flow of data and information between citizens, scientists and decision-makers
Two models of recent citizen observatories are presented below: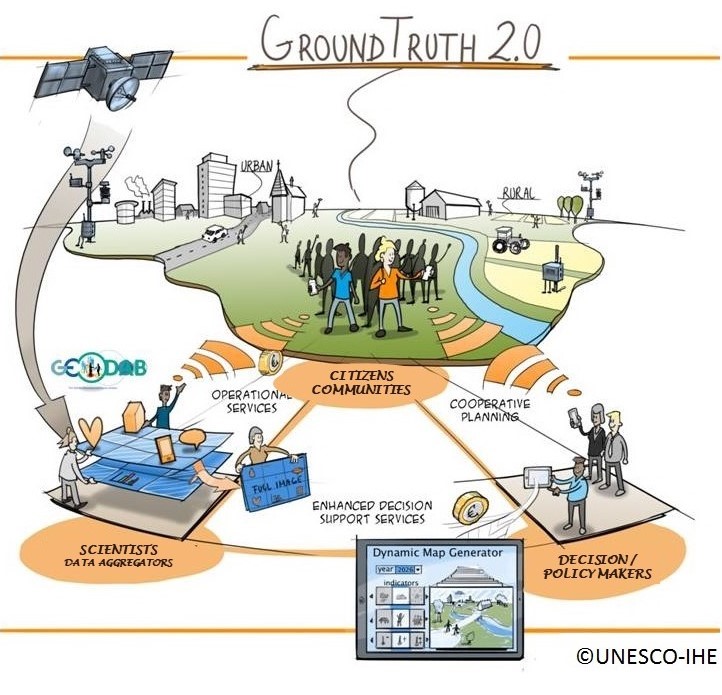 Image: Illustration of citizen observatories by the Ground Truth 2.0 project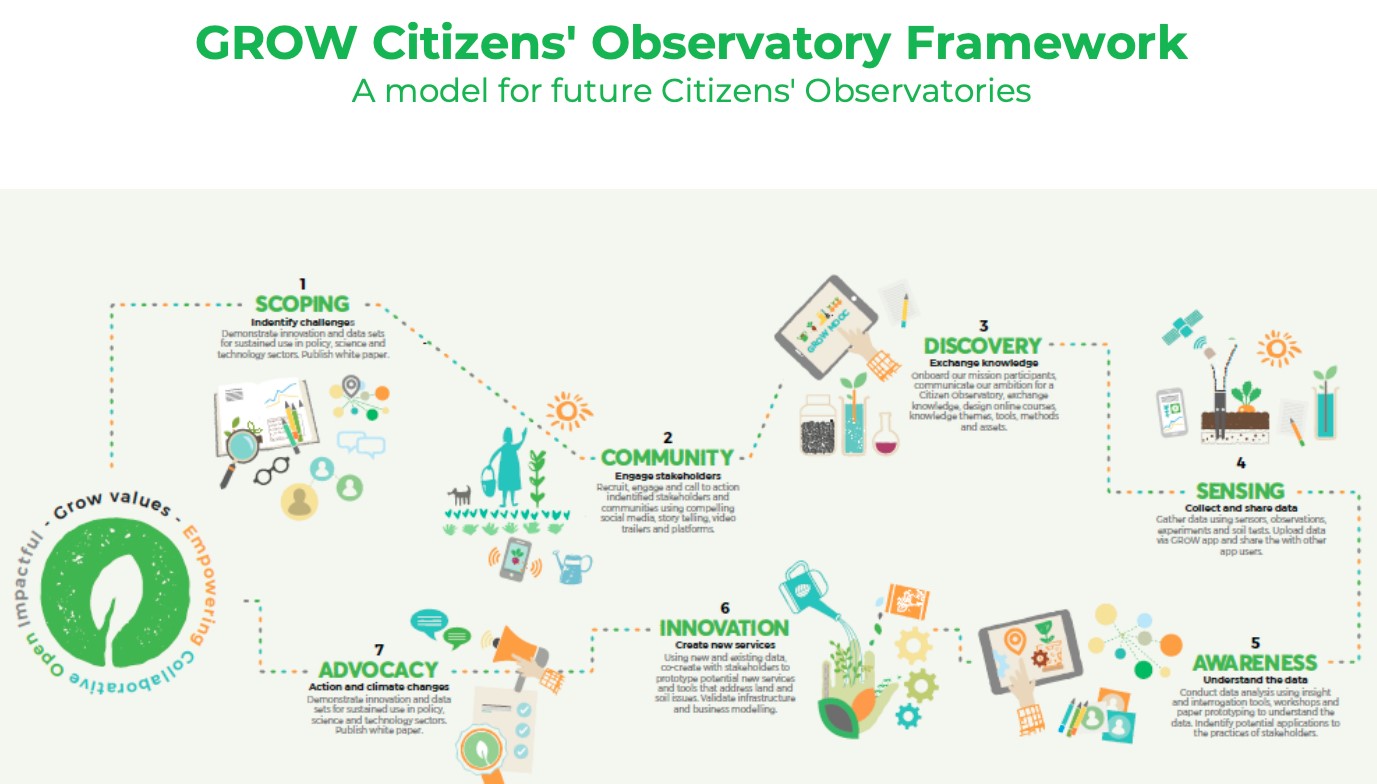 Image: GROW Observatory model
Citizen Observatories can be set up to monitor issues such as:
| Biodiversity | Climate & Natural Resources | Land-cover and land-use change | Natural disasters | City & urban environmental issues |
| --- | --- | --- | --- | --- |
| The well-being of a single species | The weather | Agricultural crop cover and crop health | Floods & droughts | Drinking water quality |
| The biodiversity of a region | Climate change impacts | Deforestation | Forest fires | Air quality |
| The presence of invasive species or pests | Fisheries | Desertification | Earthquakes | Noise pollution |
| The health and biodiversity of freshwater ecosystems | Forestry | Soil sealing/permeability | Landslides | Odour pollution |
| The health and biodiversity of oceans | Mining | Expanding suburbia | | Access to green spaces |