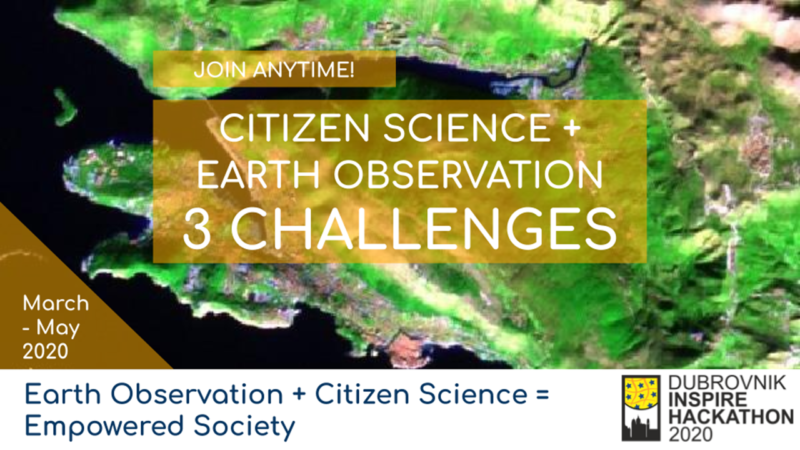 Depsite the COVID-19 pandemic and after approximately 2 months since its initation, the Dubrovnik INSPIRE Hackathon 2020 "Leveraging interoperable frameworks, artificial intelligence and citizen science for Sustainable Development Goals was successfully concluded, consisting of 12 individual challenges.
One of the key objectives of the hackathon was to promote collaboration and sharing of experience in the domain of spatial data/services and citizen-science while showcasing their utilisation and uptake to different application domains and themes. This includes also supporting the Sustainable Development Goals. WeObserve introduced and facilitated the organisation of three citizen-science challenges that attracted 35 participants coming from different fields of expertise and from 22 different countries all over the world.
On Thursday 11th June, the results from the hackathon challenges were presented during the INSPIRE 2020 Online Conference, showing what the teams have achieved in the weeks of virtual collaboration. This  workshop concluded with an announcement of the top three teams in an awards ceremony. One of the citizen-science challenges entitled as "Establish the connection of Citizen Observatories resources with central catalogue" was the winner of the second place!
To find out more about the citizen-science challenges, please visit here.