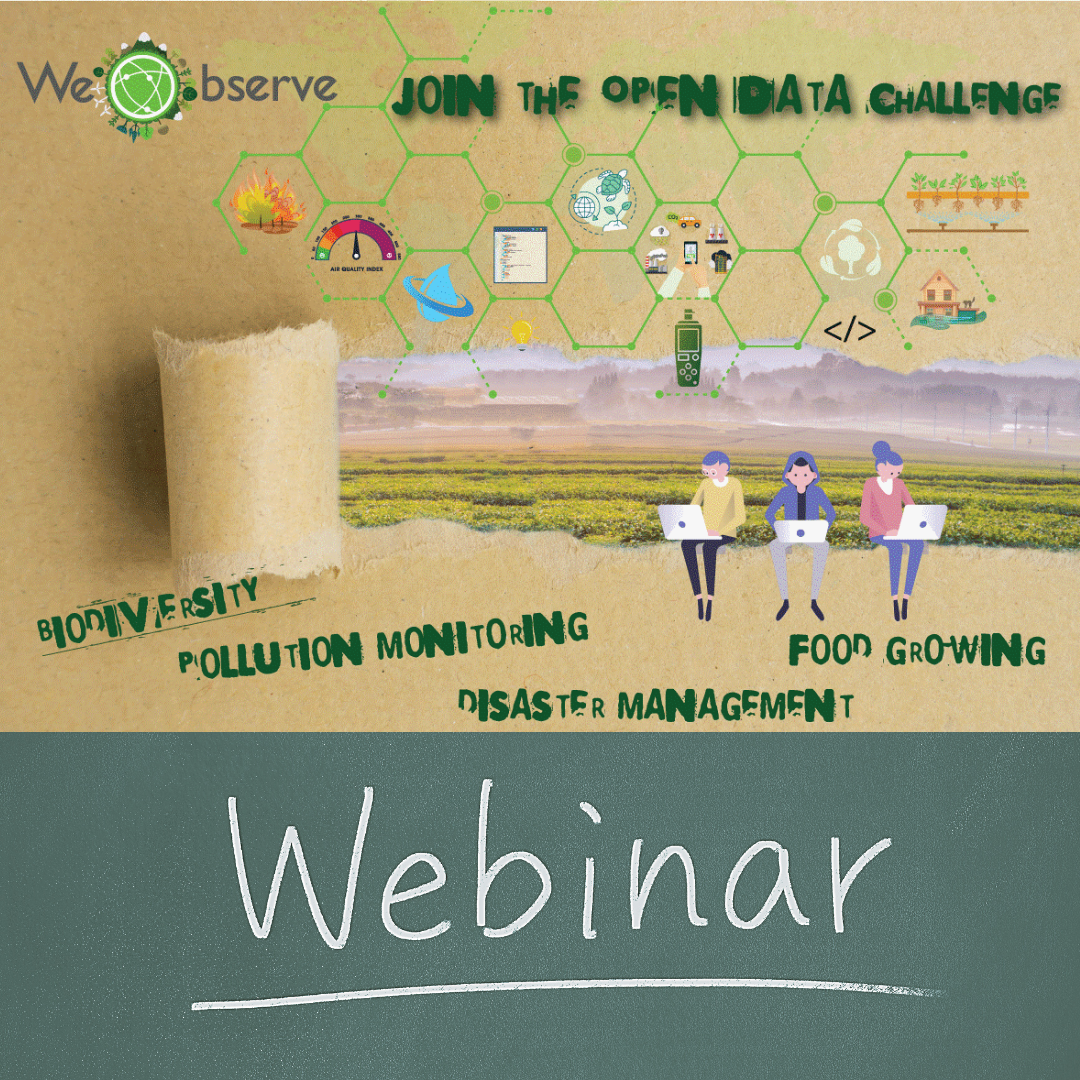 Open Data Challenge Webinar
The WeObserve team has launched an Open Data Challenge (ODC) and this webinar was an opportunity for you to discover the story of EU's richest citizen-generated environmental datasets, spanning four Citizens' Observatory projects: LandSense, GROW, GroundTruth 2.0 and SCENT, and ask any questions to the expert mentors who will be supporting participants throughout the ODC process. The ODC is a competitive online event and tender for participating individuals/teams to innovate using open environmental data from Citizen Observatories. Get a head start on winning one of the two €5,000 tender awards that will go to selected entries!
Download the webinar's presentations or listen to the recording here.