A targeted event on Citizen Science will take place within the GEO Week and in particular on 4/11/2019 from 9:00-10:00.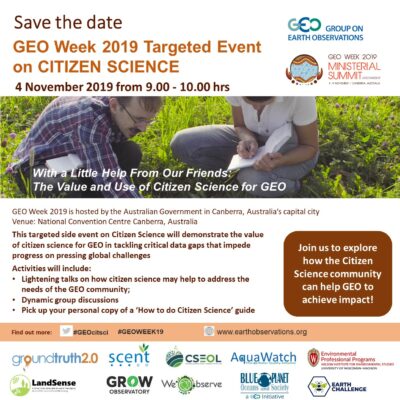 The event aims to demonstrate the value of citizen science for GEO in tacking critical data gaps that impede progress on pressing global challenges. There will be an interactive session, demonstrations, panel discussion as well as showcases of the citizen science impact on policy and society. Registration is mandatory in order to enter the building. To register click here.
For more information, follow the hashtags #GEOcitsci and #GEOWEEK19 or visit the website www.earthobservations.org.