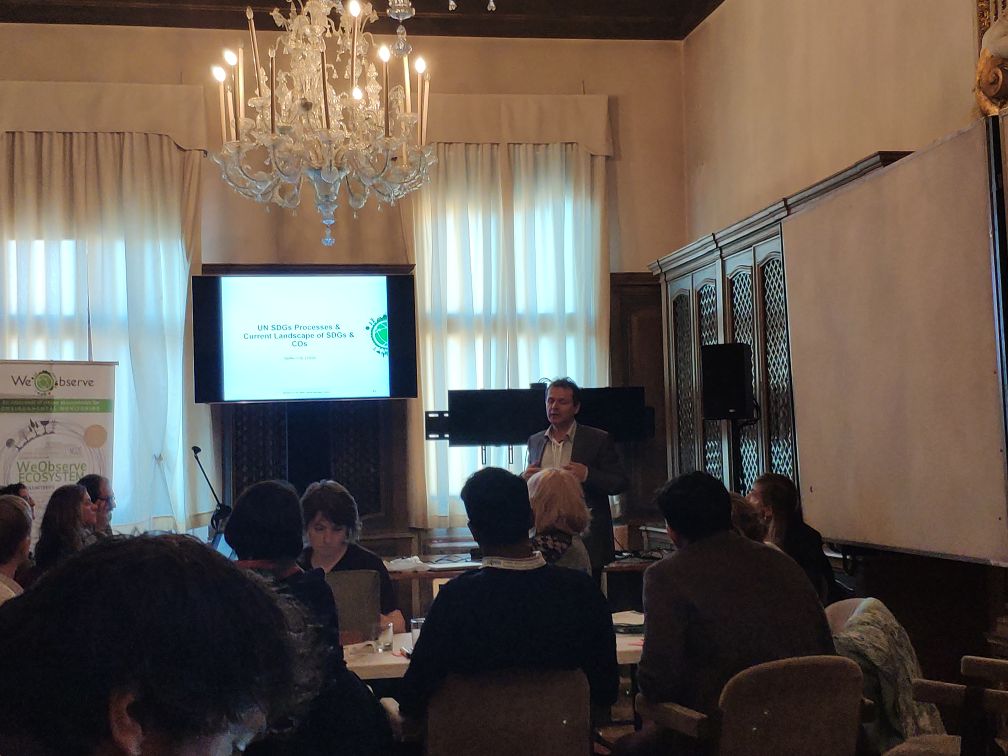 WeObserve CoP-SDGs, UN Sustainable Development Goals and Citizen Observatories
29 November 2018 @ 09:30

-

12:30
The WeObserve team launched its first face-to-face session for CoP-SDGs: UN Sustainable Development Goals and Citizen Observatories at the COWM Conference on 29/11/2018, 09:30-12:30, in Venice.  CoP-SDGs, led by Dilek Fraisl from IIASA,  brought together stakeholders to discuss the potential and challenges of using data acquired through citizen science in the successful implementation of the Sustainable Development Goals (SDGs). Within this forum, the WeObserve coordinator, Steffen Fritz, spoke about how citizen science can contribute to UN processes, while the participants had the opportunity to discuss the potential benefits and challenges of applying citizen science data in the SDG process and draw on information derived from a recent workshop on SDGs at IIASA.
The session was held at the Palazzo Labia, located in Campo San Geremia, Cannaregio 275, 30121 VENICE (ITALY).
To sign up for a CoP, please sign up here.
To register for the whole COWM Conference, register here.
To register for individual days at COWM to attend CoP events, register here.