WeObserve CoP-interoperability, Interoperability and Standards for Citizen Observatories
27 November 2018 @ 14:50

-

17:50
The WeObserve team will be running the second face-to-face session, CoP-interoperability, Interoperability and Standards for Citizen Observatories, within the COWM Conference on 27/11/2018, 14:50-17:50,  in Venice.
The CoP-interoperability, lead by CREAF, aims to improve interoperability among citizen science data and services. It conducts Interoperability experiments under the OGC umbrella, and has its first experiment underway.
More specifically, CoP-interoperability will address the following topics:
Standard vocabularies for Citizen Science, including project description metadata

The use of OGC standards (e.g. SWE4CS) to support data integration among CS projects, and with other sources, esp. authoritative data

The integration of CS projects/campaigns in Single Sign-On system (SSO) federation;

Data quality assessment and documentation
The agenda and minutes will be available here .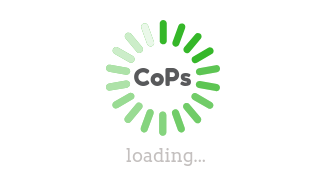 The session will be held on the Palazzo Labia which is located in Campo San Geremia, Cannaregio 275, 30121 VENICE (ITALY). The CoP participants in order to join the CoP-interoperability have to choose among three registration modalities:
Full-fee registration :

for the participants who want to take part in the work of the Conference, including all sessions, lunches, coffee breaks, social dinner, technical visit, conference proceedings e.t.c. Register

here

.

Registration fee per day:

for the participants of the daily sessions, the lunch, the coffee breaks and the CoP forum too. The cost is € 100 per day. Register

here

.

Daily registration without fee:

for the participants who will join the CoP session exclusively (no other services included). Register

here.

To sign up for a CoP , please sign up here.
To register for the whole COWM Conference, register here.
To register for individual days at COWM to attend CoP events, register here.