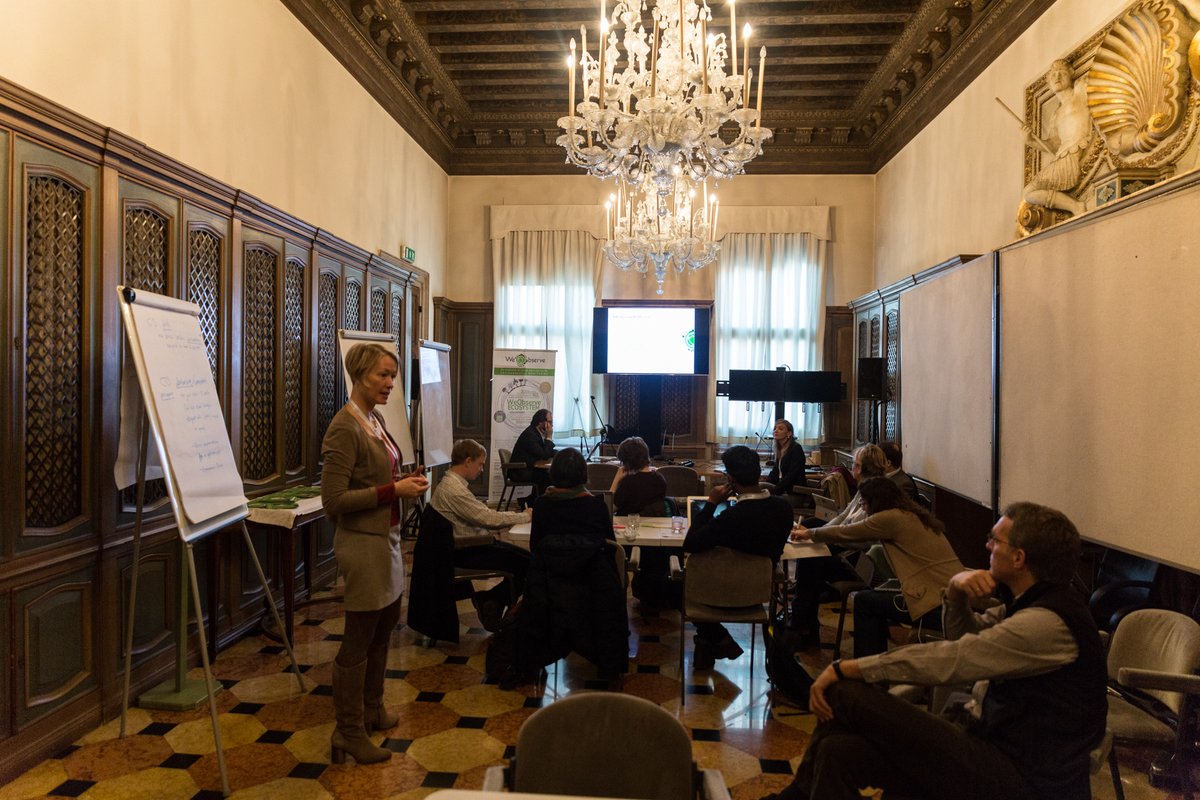 WeObserve CoP-impact, Impact and Value of Citizen Observatories for Governance
28 November 2018 @ 15:30

-

18:30
The WeObserve team ran the second face-to-face session, CoP-impact, Impact and Value of Citizen Observatories for Governance at the COWM Conference on 28/11/2018, 15:30-18:30,  in Venice. An Impact CoP World Cafe session chaired by Uta Wehn from IHE Delft explored the impact and value of Citizen Observatories for governance. With one group working on inventorizing methods for capturing impacts of Citizen Observatories on governance, and a second one on how to capture impact stories, participants discussed potential socio-economic and environmental impacts of community-based environmental monitoring for public authorities and decision-makers. CoP-impact brought together incentives and barriers for participation, engagement strategies and citizen-science ethics, collected among various stakeholders and projects, in order to develop a common methodology.
More specifically, CoP-impact had the following specific objectives:
To provide an inventory of 'tried and tested' methods for capturing the impacts of COs on governance;

To capture CO impact stories/examples of best practice from citizens, public sector and policy perspectives;

To provide guidance on CO impact assessment for the CoP-impact members and beyond
The Forum was held on the Palazzo Labia which is located in Campo San Geremia, Cannaregio 275, 30121 VENICE (ITALY). 
To sign up for a CoP (1-4), please sign up here.
To register for the whole COWM Conference, register here.
To register for individual days at COWM to attend CoP events, register here.