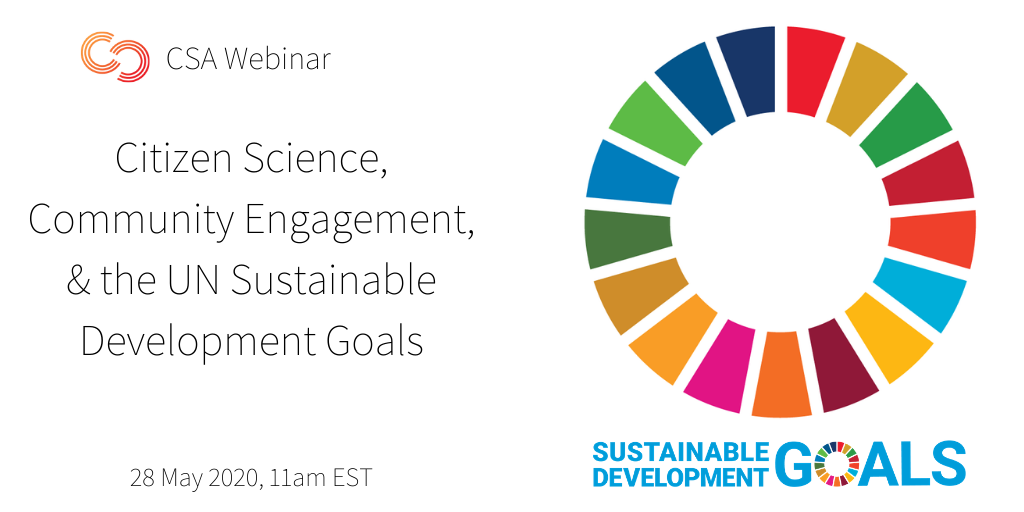 WEBINAR: Citizen Science and SDGs
Traditional data sources are not sufficient for measuring the United Nations Sustainable Development Goals. New and non-traditional sources of data are required. Citizen science is an emerging example of a non-traditional data source that is already making a contribution. Speakers will discuss how citizen science can be integrated into the formal United Nations (UN) Sustainable Development Goals (SDGs) reporting mechanisms, providing the results of a systematic review of the SDG indicators and citizen science initiatives that may address them. Successful use of citizen science data by National Statistics Offices (NSOs) and United Nations agencies will be highlighted. Success will require leadership from the United Nations, innovation from National Statistical Offices, and focus from the citizen science community to address the indicators for which citizen science can have a real impact.
Learn more and register here!