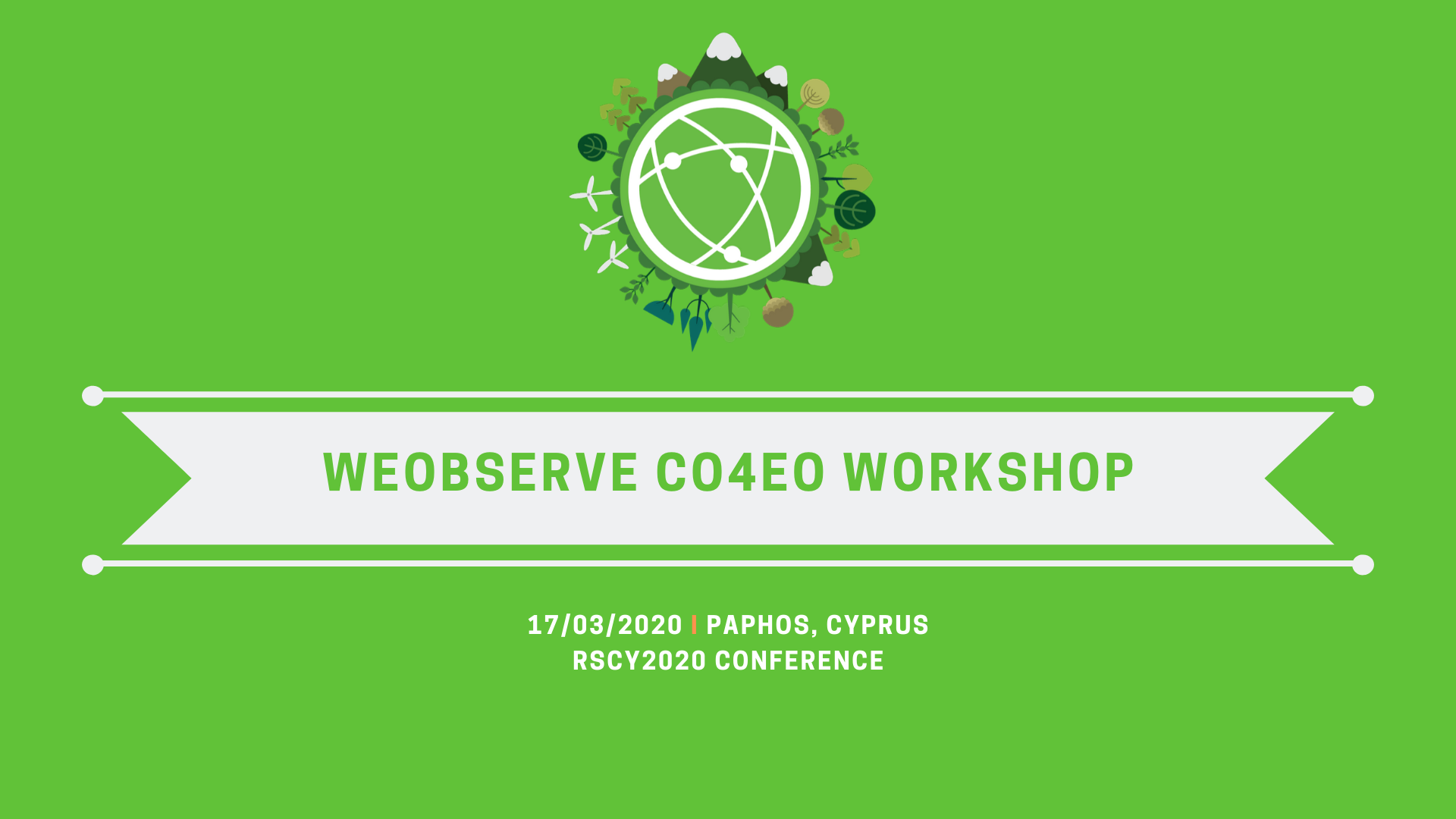 WeObserve CO for EO Workshop
17 March 2020 @ 16:30

-

18:30
The second WeObserve CO for EO Workshop was canceled due to COVID pandemic.
The second WeObserve CO for EO Workshop will take place on Tuesday, 17 March 2020, during the RSCy2020 '8th International Conference on Remote Sensing and Geoinformation of Environment' in Paphos, Cyprus.

This special session/workshop organized by the H2020 WeObserve project, is aiming to explore success stories where citizen science data are combined with conventional sources of Earth Observation data. Focus will be given to showcase best practices arising from the activities of H2020 Citizen Observatories and from other projects as well, while illustrating how the integration of Earth Observation and citizen science can improve environmental monitoring. In particular, the following topics will be addressed during this two-hours workshop:
Connecting citizens with earth observation data to promote environmental monitoring;
Innovative citizen science tools for collecting in situ land cover and land use data;
Improved land cover mapping through the use of machine learning and citizen science data;
Validation of remotely sensed soil moisture using crowdsourced measurements;
Remote sensing as a driving tool for citizen science-based phenology monitoring;
Assess citizen science based land cover maps with remote sensing products.
For more information on the conference, please visit here. Stay tuned with WeObserve in Twitter, Facebook, Instagram  and YouTube so as not to miss anything!