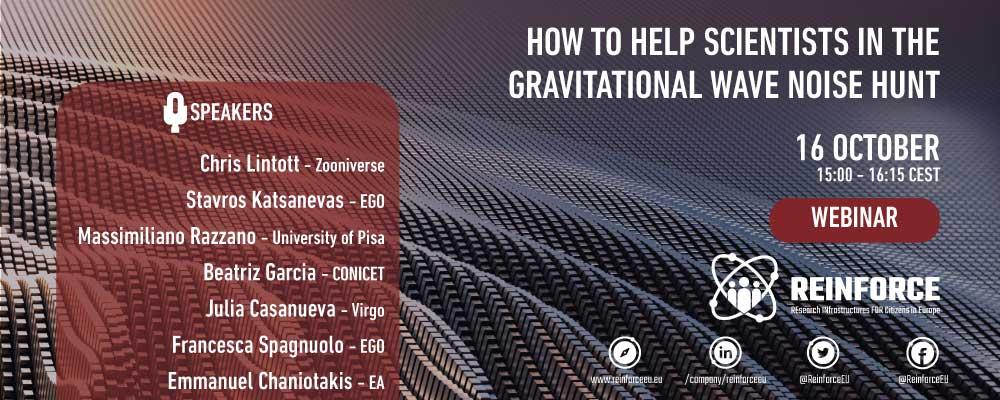 How to help scientists in the Gravitational Wave noise hunt
16 October 2020 @ 15:00

-

16:15
This webinar is organised by the H2020 REINFORCE project, aiming to give an overview of the first of the project's Large Scale Citizen Science demonstrators which are the key vehicles that the project will utilise in order to bring frontier science and society together, showcasing the issue that the citizens will be asked to help in solving, how this activity will be performed relying on Zooniverse resources and technologies, and how the sonification of data will allow to widen the spectrum of people potentially involved.
In REINFORCE, the citizen science activities will support the optimization of the Virgo detector, allowing citizens to learn the basics of GW detection techniques, and how the noise signals and GW signals look. One of the innovative aspects of the project is that it aims to include diverse and underrepresented groups in science, by providing them with tools to overcome specific barriers, such as the sonification of data for visually-impaired people.
More details about the event can be found here.