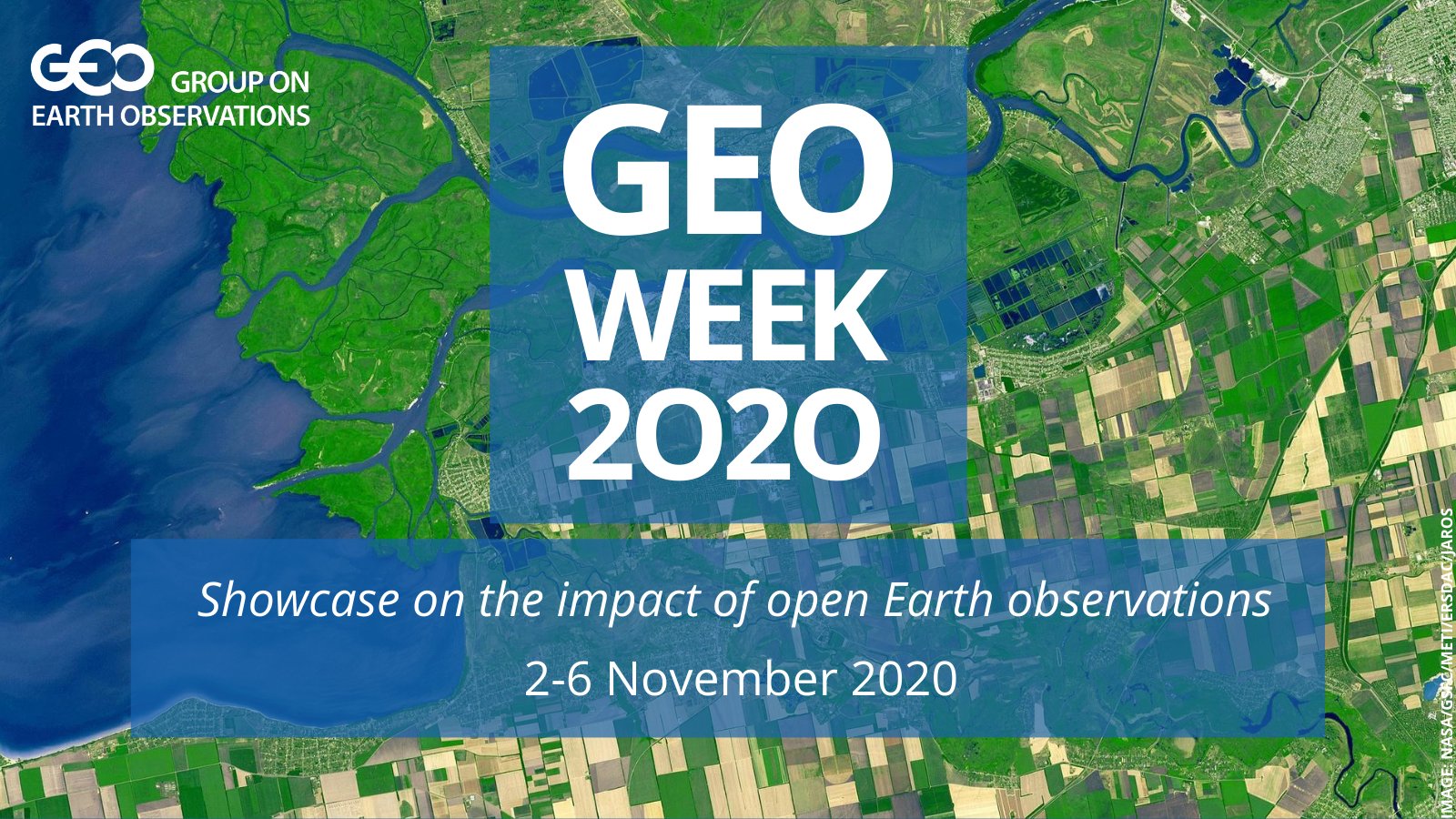 Join GEO Week for a week-long showcase on the impact of open Earth observations on 2-6 November 2020
The GEO Week will take place online on November 2 – 6, 2020. Focused on the key priorities of boosting the digital economy, delivering on GEO's Engagement Priorities, promoting sustainable development, supporting national initiatives, and highlighting approaches to open data, this week-long series of online events is intended to engage leaders from across the GEO Community to share lessons and advance policies and programs to impact our planet.
A highlight this year will be the Industry Track focused on exhibiting Earth observation solutions and services from across the world. A dedicated Networking Platform will bring together development practitioners, governments, and the private sector with a special focus on supporting Small and Medium Micro – sized Enterprises (SMMEs) to advance their access to knowledge, markets, and partners. With virtual talks, match making between business to business and business to government (B2B and B2G) in virtual rooms, the Space Tech Challenge competition announcement, and giveaways, this online event aims to build momentum for an in-person Industry Track in Port Elizabeth, South Africa next year. For updates regarding the event, please sign-up here.