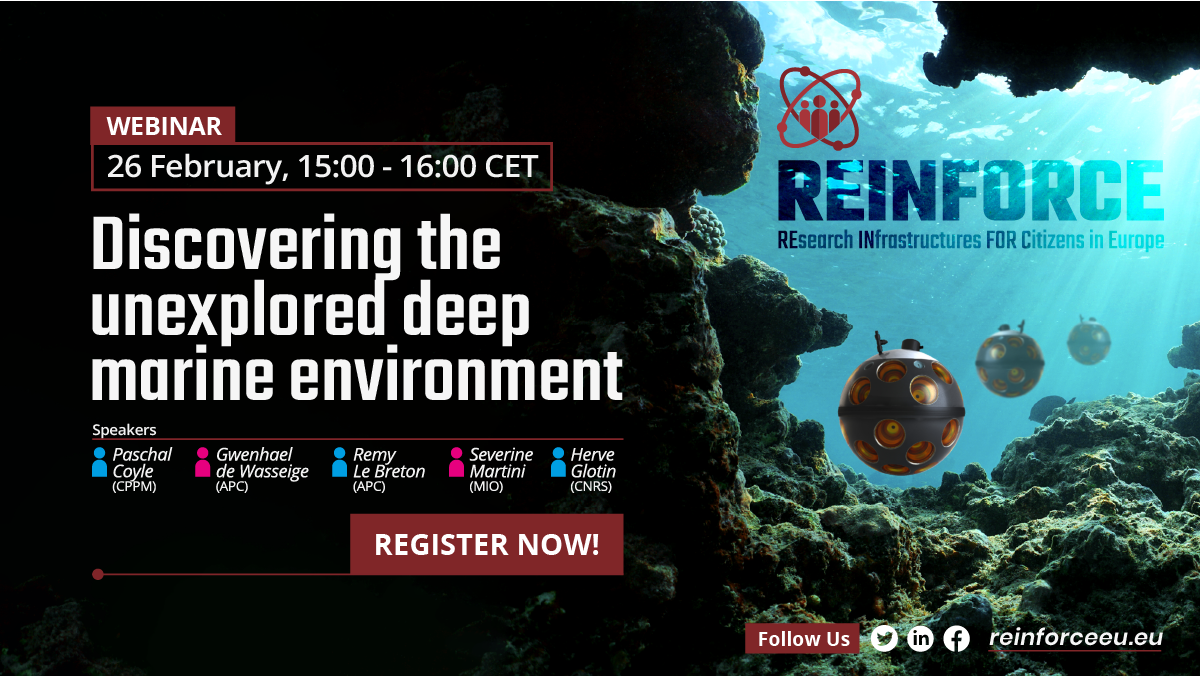 Third REINFORCE webinar
26 February 2021 @ 03:00

-

17:00
The third REINFORCE webinar titled "Discovering the unexplored deep marine environment" will be held on the 26th of February at 3PM CET.
Deep underwater neutrino telescopes as KM3NeT measure neutrino and environmental events that constitute "noise" for the neutrino searches. These environmental events range from biological bioluminescence to acoustic signals from sea mammals. Citizens can support KM3NeTs scientists to increase the efficiency in the neutrino detection algorithms, providing input that will be crucial for two scientific tasks: the classification of noise types, and the identification of the frequency range and typical length of noise signals.
During this webinar, participants will learn how they can help in the advance of ground-breaking research, how a deep underwater neutrino telescope works, and how REINFORCE demonstrator about Deep Sea Hunters will be developed.
For more information, such as the agenda, the speakers' list and the main takeaways visit here. To register and join the webinar, please click here.