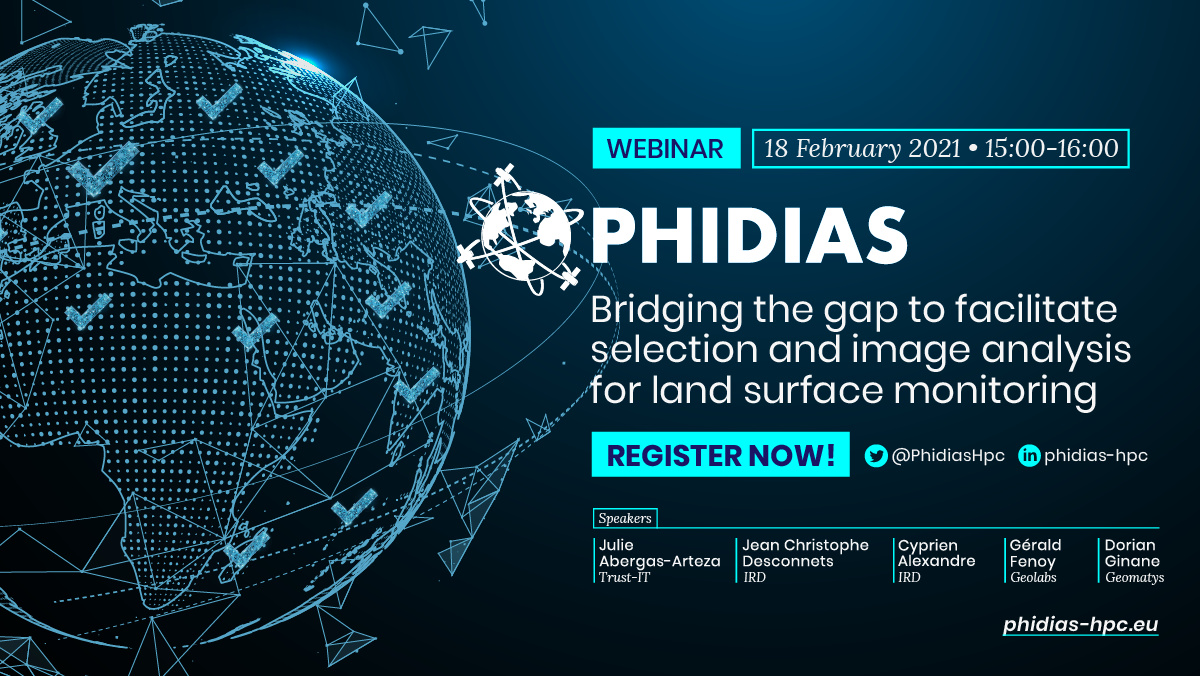 'Bridging the gap to facilitate selection and image analysis activities for land surface monitoring' webinar
18 February 2021 @ 15:00

-

18:00
The 3rd and final PHIDIAS Webinar of the series, this time dedicated to Use Case 2: Big Data Earth Observations (EO). "Bridging the gap to facilitate selection and image analysis activities for land surface monitoring" is taking place next 18th of February at 15:00 CET.
Optical and radar images observing the Earth's land surface have become an essential source of information to address and analysis environmental issues. The diversity of Earth observation sensors make it possible to provide new insights into environmental monitoring. But as many recent diagnoses have shown, satellite imagery for environmental monitoring purposes is particularly underutilized by the land and natural resource management communities, the high level of technology and the need for digital resources required to use satellite imagery are the main reasons for this.  In other hand THEIA scientific expertise centres have designed and implemented proof of concept of prototypes of new algorithms that meet the information needs of environmental monitoring stakeholders, such as land cover, soil moisture or natural vegetation Biomass.
More information about the event, the agenda, etc. is available here. To register and join the webinar, please visit here.